Synced Off Planet is in Alpha Testing
Tencent are quietly running Alpha Testing for a new Free to Play TPS called Synced: Off Planet on PC.
You may have noticed an advert on Facebook looking for gameplay testers for a game called Project Starhorn. The keen eyed among you may also have noticed a lack of information about the game such as who the Developer is and who is publishing it. This sparked a search for more information on this Reddit thread, and the pieces began to fall together. All speculation was resolved when the Steam page for Synced Off Planet had all of its assets and names changed to Project Starhorn. The application form assures the Project Starhorn name is just a codename during testing and the real one will be revealed, so we can expect Project Starhorn to be revealed as Synced Off Planet in due time.
If you have been following Synced Off Planet for a while, you may know it by its earlier name in China, Edge of Rebirth, or Rebirth Edge (translation).
What is Synced Off Planet?
Synced Off Planet is a PvPvE (Player vs Player vs Environment) TPS (Third Person Shooter) which mixes elements from the Battle Royale, Action and Survival genres.
Described as being set in the future where human evolution and technological advancements has gone badly wrong. Humans have been corrupted by an implant, turning them into mindless, violent, nanite-infected zombies called Nanos. Players must not only fight up to 1,500 of these Nanos but also other players. Interestingly, hordes of Nanos can be hijacked by the player and used to attack other hordes or enemy players. Amongst all of this survival and chaos, the player must escort survivors through the danger back to their Haven, a player hub which must be built up so items can be bought and teams can be organised.
From the early footage revealed, the gameplay looks solid and fun. It looks to be taking influence from games such as Ubisoft's The Division with cover based, Third Person shooting and a more tactical approach to the action. The survival aspect alongside the base building also brings games such as Vigor to mind, where survival and the collection of resources is more important than simply killing your way to first place.
The game is built on Epic Game's Unreal Engine 4 and has been used to show some very impressive tech such as Nvidia's RTX Real Time Ray Tracing and Siren, a rendering, motion capture and scanning tool for photorealistic character models. The game also boasts some interesting numbers, allowing 48 players in a match alongside 1,500 AI characters (presumably the zombie hordes).
Who is making Synced Off Planet?
The game is being made by Tencent's in-house, Shanghai based developers NExT Studios, in collaboration with Brighton based Studio Gobo. NExT Studios were said to handling the development of the main gameplay while Studio Gobo worked on Haven part of the game.
While the name NExT Studio may be new to you, you may also not know that Studio Gobo has a strong history of working on a collaborative level with big players in the game industry such as Ubisoft, Disney, Warner Brothers and Codemasters. More recently, they are also cited as a co-development partner of Ubisoft Montreal on the new free to play Battle Royale game, Hyper Scape.
When is the Alpha Test for Synced Off Planet?
The Alpha Test for Synced Off Planet is between October 25th – October 31st. You can apply to join the testing at https://www.surveygizmo.com/s3/5848579/ProjectStarhorn
When will Synced Off Planet be released?
Synced Off Planet is currently scheduled for a 2021 release date. No specifics have been given on which quarter at time of writing, however.
Will Synced Off Planet be Free to Play?
Synced Off Planet will be Free to Play, according to their advert and Steam pricing category. The description box for Synced Off Planet also describes Synced: Off Planet as Free To Play.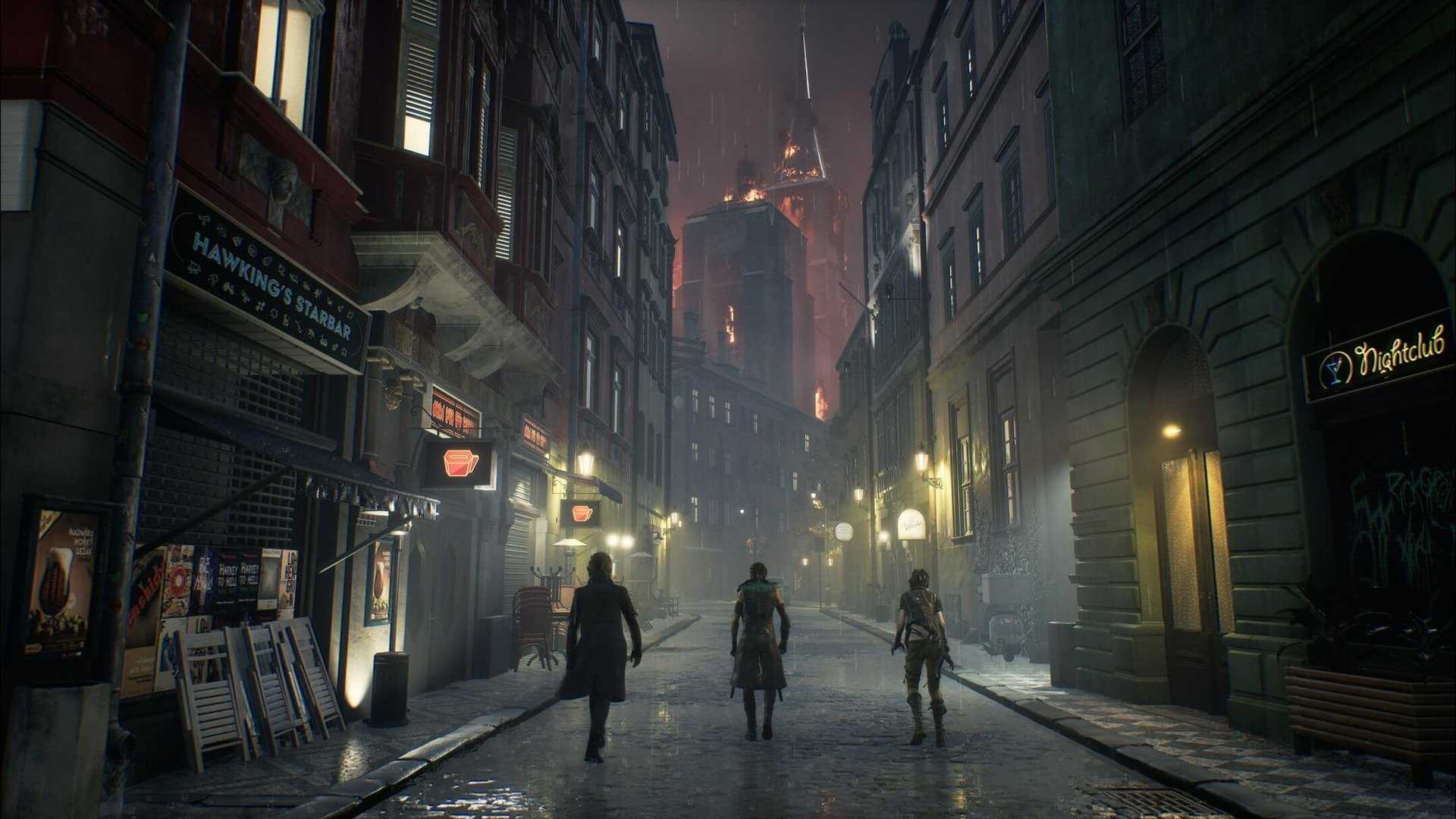 Bloodhunt - The hunt is over
16 May 2023 22:58
Sharkmob have promised to continue running the servers while there is an active playerbase, even though development has stopped